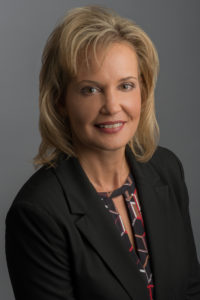 Dr. Eddy is the President of Cobblestone. She received her Ph.D. in Applied Cognitive Psychology from Claremont Graduate University (CGU). Her work includes both published articles and client technical reports as a faculty member at Claremont Graduate University and President of Cobblestone Applied Research & Evaluation, Inc. Dr. Eddy has spent her career focused on training students and clients about applied research and program evaluation, primarily in the field of education.
Training in Evaluation
As a Research Assistant Professor and Director of the Master of Arts Co-Concentration Program at CGU, Dr. Eddy trained and supervised M.A and Ph.D. students in the School of Behavioral and Organizational Sciences. After leaving her full-time position at CGU, she has remained an adjunct faculty member and currently teaches students all over the world through the Certificate of Advanced Study in Evaluation Program. In addition, she regularly teaches workshops through the Professional Development Workshop Series in Evaluation and Applied Research Methods at CGU.
K-12 Education: School Reform and Curriculum
Dr. Eddy served as a Professional Expert with the Los Angeles County Office of Education, with a focus on evaluating state-funded school improvement initiatives. Through this work with teachers, principals, staff and parents she gained greater perspective regarding the challenges of urban schools. In addition to her work in schools, she has served as the principal investigator on numerous research studies of K-12 curriculum, including high school Biology and Chemistry, middle school and high school Literature, elementary and middle school Response to Intervention (RTI) reading/writing programs, and middle and elementary Mathematics.
The experiences working directly with schools, curriculum and other research and evaluation endeavors helped to formulate the basis for a volume of New Directions for Evaluation edited with longtime colleague, Tiffany Berry, entitled Consequences of No Child Left Behind for Educational Evaluation.
K-12 and Higher Education: Teacher Training
Several evaluation projects led by Dr. Eddy have investigated the quality of teacher training programs, primarily in math and sciences, specifically with the intention of recruiting and retaining high quality teachers into the profession. These studies have required extensive knowledge of both higher education and K-12 school systems to effectively examine how well programs are working and how they might be improved. Programs such as Math for America Los Angeles,  a collaborative effort of three institutions of higher education and multiple district partners, serve as an example of such efforts.
Higher Education: STEM and the Arts
Numerous external evaluation projects have centered on increasing the achievement and advancement of underrepresented minority students in the Science, Technology, Engineering and Mathematics (STEM) fields through foundation and federally-funded initiatives. She works with faculty, students, and staff to build their evaluation capacity and focus on improving the quality of their programs. Clients include programs from CSU San Bernardino; UCLA; USC; Harvey Mudd College; Whittier College; City University New York Lehman College; Santa Monica College; San Bernardino Valley College; the Chancellor's Office of the CSU; and Cal Poly Pomona, among others. Other recent evaluation studies have focused on grant-funded initiatives for arts education and community development in higher education settings.